Comply with court order on release of detainees, police told
https://www.pna.gov.ph/articles/1152650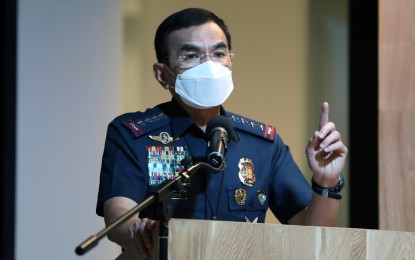 MANILA – Philippine National Police (PNP) chief Gen. Guillermo Eleazar on Monday ordered police officers to comply with the court orders to release detainees under custody after posting bail.
Eleazar also tasked the Integrity Monitoring and Enforcement Group (IMEG) to probe the practice of some police officers who allegedly deliberately delay the release of detainees despite a release order.
"I am also ordering all chiefs of police and other unit commanders to immediately release detainees under their custody if a court order is already issued and if the subject detainees have already complied with all the requirements for their release, except if they have other pending cases and if there are other legal grounds to continue their detention," Eleazar said.
The order is to ensure respect to the due process and existing laws and to deny erring policemen to take advantage of the detainees and their relatives, Eleazar said.
Citing complaints, Eleazar said inmates were asked to pay several fees for "board and lodging," "protection," and "visitation" — a money-making scheme of some erring policemen on inmates under custody.
The erring policemen would allegedly reason out that they could not release the detainees despite the court order since they have to check if the detainees are facing other cases.
Eleazar said a background check must be done right after the arrest to determine if they are also facing other cases or wanted for other criminal activities.
"Hindi natin papayagan ang ganitong uri ng korapsyon sa aming hanay at tinitiyak ko na mamalasin ang sinumang utak-kriminal na pulis na sangkot dito (We will not allow this kind of corruption in our ranks and I guarantee that any unscrupulous policemen involved in this kind of practice will be penalized)," Eleazar said. (PNA)