Gasoline, diesel, kerosene prices up anew this week
https://www.pna.gov.ph/articles/1152687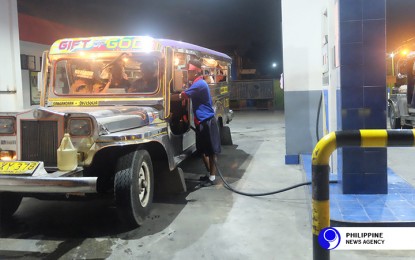 MANILA – Oil prices are set to increase for the second consecutive week on Tuesday.
In separate statements, Caltex, Cleanfuel, Petro Gazz, Seaoil, and Shell announced they will hike gasoline prices by PHP0.50 per liter and PHP0.95 per liter on diesel products.
Caltex, Seaoil, and Shell will also raise prices of kerosene by PHP0.60 per liter.
Other oil companies are expected to implement the same rate of price increments.
"Dubai crude has increased week-on-week by almost USD1.75 per barrel. MOPS (Means of Platts Singapore) gasoline and MOPS diesel have also increased by around USD1 per barrel and USD2.20 per barrel, respectively," the Department of Energy said, citing crude prices during Aug. 23 to 27 trading days.
Gasoline prices have already increased by PHP12.85 per liter year-to-date, PHP9.95 per liter for diesel, and PHP8.10 per liter for kerosene. (PNA)