Nationwide study on youth fertility, sexuality kicks off soon
https://www.pna.gov.ph/articles/1152723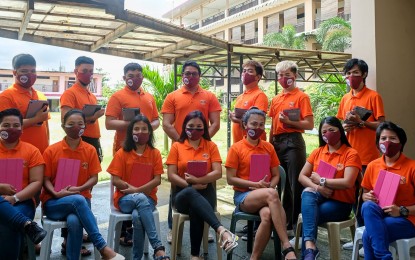 MANILA – The fifth installment of the Young Adult Fertility and Sexuality Study (YAFS) of the University of the Philippines Population Institute will kick off soon after the Philippine Statistics Authority (PSA) issued its approval.
YAFS is a cross-sectional survey to generate comprehensive nationally representative data on the reproductive health indicators and sexual and non-sexual risk behaviors of young Filipino adults aged 15 to 24 years old, the PSA stated on Monday.
The PSA aims to generate updated estimates of adolescent reproductive health indicators and their determinants and consequences at the national and regional levels.
Among the objectives of the study are the analysis of pertinent demographic trends by comparing data results with the previous survey; to produce updated information on other equally relevant aspects of adolescent and young people's lives; to provide evidence-based information for pandemic-related policy and intervention targeting adolescent and young people; to potentially contribute to the assessment of previous and current youth-related government and non-government programs and initiatives; and the creation of new policies and interventions.
YAFS will collect data from at least 14,000 Filipinos aged 15 to 24 years old, and about 14,000 households nationwide from September to November 2021.
The results of the survey are scheduled for release in October 2022.
A budget of PHP70 million will be utilized for the study.
The PSA reviewed and cleared the study through the Statistical Survey Review and Clearance System, a mechanism implemented by virtue of Rule 28 of the Implementing Rules and Regulations of Republic Act 10625 that reorganized the Philippine Statistical System to ensure sound design for data collection, minimize the burden placed upon respondents, and effect economy in statistical data collection.
It also seeks to eliminate unnecessary duplication of statistical data collection efforts and achieve better coordination of government statistical activities.
The Commission on Population (PopCom) completed its nationwide dissemination of YAFS in 2013, with data on premarital sex showing that males edged females by around 7 percent (35.5 percent versus 28.7percent) while from 1994 to 2013, there has been an upward shift in the prevalence of premarital sex from 17.9 percent to 32.2 percent.
PopCom said the dissemination of YASF has been the venue for policy advocacy for youth issues among local governments and regional agencies, program development for local implementers, media dissemination on the state of the youth today, and awareness-raising for the youth.
One of PopCom's biggest goals is to bring down the rate of teenage pregnancy in the Philippines, which YAFS can help supply data to.
In 2019, teenage pregnancy was tagged as a national and social emergency by the National Economic and Development Authority. (PNA)