Power unions want partylist groups probed amid NEA chief removal
https://www.pna.gov.ph/articles/1152740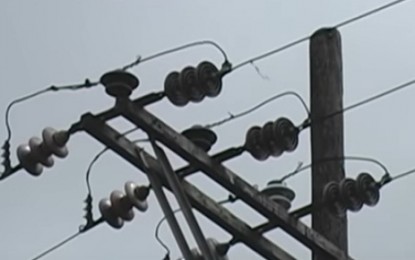 MANILA – A national federation of trade unions in the power industry called on the Commission on Elections (Comelec) to investigate the possible violation of election laws by some party-list groups which claim to represent electricity consumers.
The national federation is composed of registered unions in the electric cooperatives (EC), the power generation sector, and the investor-owned distribution utilities.
Edwin Biocos, acting president of the National Union of Workers in the Power Industry (POWER), said there seems to be "an electoral offense that needs to be rectified by the Comelec" after President Rodrigo Duterte's recent dismissal of National Electrification Administration (NEA) Administrator Edgardo Masongsong.
In a news release on Monday, the group said this "was the political reward now being enjoyed by partylist representatives who benefited from Masongsong's illegal act, in particular, the illegal contribution and utilization of cooperative funds for election purposes in clear violation of the partylist law, the Omnibus Election Code, and even by the rules of the Energy Regulatory Commission (ERC) on the utilization of EC funds."
The Presidential Anti-Corruption Commission's (PACC) Resolution on graft charges against Masongsong named the Philippine Rural Electric Cooperatives Association (PHILRECA) as the main beneficiary of said illegal contributions.
But the unions claimed that other than PHILRECA, NEA, under Masongsong, also campaigned for three other partylist groups in 2019 namely, APEC, RECOBODA, and Ako Padayon. Said groups, together with PHILRECA, got one seat each for the 18th Congress.
"Masongsong is out, but the beneficiaries of his allege illegal act remain unscathed in their respective positions in Congress. We are of the opinion that their positions are not immune from the same disciplinary action," Biocos said.
Biocos said the coming 2022 elections must be spared by the Comelec from this kind of mockery.
POWER asserted that the power workers themselves have never been represented by these partylist groups despite their presence in Congress for two decades under different names, first under APEC, 1-CARE, and now under the 4 partylist groups, not even the consumers who are still saddled by high cost and unreliability of electric services.
"It's also a shame to have some of these congressmen convicted on charges of corruption," Biocos said. (PR)