Shark teeth misdeclared as fashion items seized in Cebu port
https://www.pna.gov.ph/articles/1152663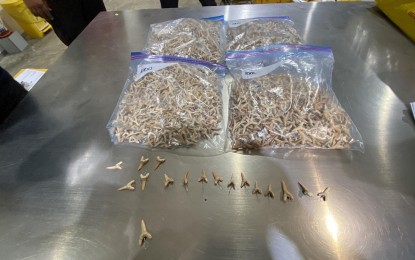 MANILA – The Bureau of Customs (BOC) seized a parcel containing 4.98 kilograms of extracted shark teeth misdeclared as fashion accessories in Cebu last week.
BOC Cebu-Subport of Mactan Port Collector Gerardo Campo said the seized items were placed in plastic bags, which were marked for further verification on Aug. 31 when X-ray image results showed these were suspicious.
The items were also subjected to a physical examination and upon verification, a representative from the Bureau of Fisheries and Aquatic Resources confirmed that these were shark teeth.
"The subport ensures that regulated goods are released only when covered with proper permits and clearances. The importer, in this case, did not secure a permit from the BFAR prior to the importation and intentionally misdeclared the goods to get away with it," Campo said.
Records also show that BFAR never issued an import permit for the items. (PNA)