T-bill rates little changed as demand remains high
https://www.pna.gov.ph/articles/1152730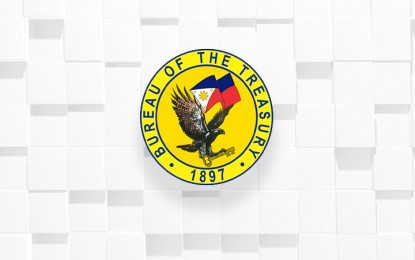 MANILA – Treasury bill (T-bills) rates were either little changed or flat on Monday as demand remained high amid the huge liquidity situation in the domestic economy. 
The average rate of the 90-day paper, a day short because of a holiday on Dec. 8, moved to 1.078 percent, the 182-day to 1.405 percent, and the 364-day to 1.609 percent. 
These were at 1.077 percent, 1.405 percent, and 1.616 percent for the three-month, six-month, and one-year papers during the auction last Aug. 31.
Dec. 8 is a nonworking holiday to commemorate the Feast the Immaculate Conception of Mary.
The Bureau of the Treasury (BTr) offered the debt papers for PHP5 billion for each tenor, and the auction committee made full awards across-the-board. 
Tenders for the three-month paper amounted to PHP14.384 billion while it reached PHP21.34 billion for the 182-day T-bill and PHP21.185 billion for the 364-day paper.
In a Viber message to journalists, National Treasurer Rosalia de Leon said T-bill interest rates were little moved "even as August inflation (is) expected to breach target." 
"Market (is also) taking signals from (Federal Reserve Chairman Jerome) Powell and (the) jobs report pale in comparison with expectation," she said. 
The government is set to release the August 2021 inflation report on Tuesday. 
Last July, the rate of price increases decelerated anew to 4 percent from month-ago's 4.1 percent. 
However, average inflation in the first seven months of the year stood at 4.4 percent, above the government's 2 percent to 4-percent target band. (PNA)