Cops call for retention of curfew, other measures in Cebu City
https://www.pna.gov.ph/articles/1152731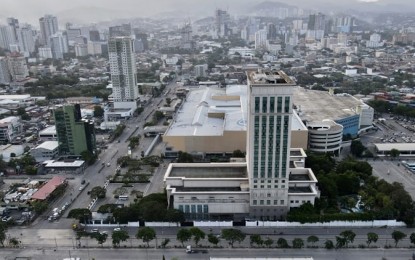 CEBU CITY – Strict protocols must be maintained despite the Inter-Agency Task Force for the Management of Infectious Diseases (IATF) decision to downgrade this city's status to general community quarantine (GCQ), a police official said.
Col. Josefino Ligan, Cebu City Police Office director, said the gains in the fight against the coronavirus would be sustained if the curfew, liquor ban, and inter-village checkpoints were retained beyond Tuesday, the last day of modified ECQ.
His remarks came as the IATF lowered the restrictions to GCQ in the tri-cities of Cebu, Mandaue, and Lapu-Lapu, among other areas in Luzon, the Visayas, and Mindanao, which will start on Sept. 8.
However, Lapu-Lapu City, along with other places in the country, is placed under GCQ with heightened restrictions, which means that indoor dining is allowed at 20 percent seating capacity while alfresco or outdoor dining is permitted at 50 percent.
"Those existing guidelines (under the modified enhanced community quarantine) will be reviewed by the station commanders until the corresponding Executive Order from the city government will be issued," Ligan said in an interview.
Although there are existing omnibus guidelines under the GCQ classification, Ligan said he wanted the curfew and liquor ban to continue, stressing that these restrictions have contributed a lot in addressing the rising number of coronavirus cases in mid-August.
In the second half of August, the city police also established strict territorial control management under the "Oplan Puyo" (operations plan stay at home) by acting Mayor Michael Rama.
In this program, barangay officials, in coordination with their respective police stations, were given the power to arrest individuals who openly defied the minimum public health protocols such as wearing face masks and those who are roaming around without essential errands.
Ligan said that the liquor ban also prevented gatherings in bars and restaurants that serve beverages, which was suspected to be the source of coronavirus transmission.
"Yes, we will recommend for the retention of those policies. As we see it, the people tend to violate the established protocols if they see no uniformed policemen in their area. They will go out even if they have no essential things to do and remove their face mask even if they are in the public place," he said.
The presence of cops in the barangay-controlled points became a deterrence for the people to commit acts that would contribute to the increase in Covid-19 cases in the capital city. (PNA)