PCG chief George Ursabia to retire Wednesday
https://www.pna.gov.ph/articles/1152715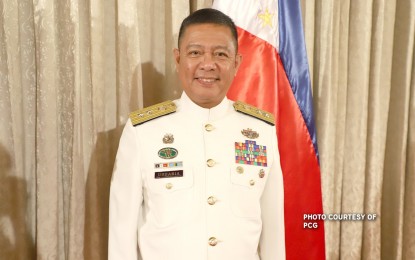 MANILA – The commandant of the Philippine Coast Guard (PCG), Adm. George Ursabia Jr., will retire on Wednesday after almost 38 years in service, with four candidates named as his possible replacement.
"The PCG will conduct a simple retirement and turnover ceremony for PCG Admiral Ursabia on Wednesday," PCG spokesperson Commodore Armando Balilo said in a Viber message to reporters.
Ursabia's possible successors are Leopoldo Laroya, Eduardo Fabricante, Oscar Endona Jr., and Artemio Abu, all PCG vice admirals.
The most senior among the candidates is Laroya, a member of the Philippine Military Academy (PMA) Class of 1988 who currently serves as the PCG's deputy commandant for operations.
Fabricante, a member of the PMA Class of 1989, is currently the PCG deputy commandant for administration.
Endona currently serves as the commander of the PCG Maritime Security and Law Enforcement Command and is a member of the PMA Class of 1990.
Abu, a member of PMA Class of 1992, is the current commander of the PCG Maritime Safety Services Command.
Balilo said Department of Transportation Secretary Arthur Tugade has already submitted his recommendation for the next PCG commandant to President Rodrigo Duterte. (PNA)