Priest reminds poll candidates vs. 'hakot' system
https://www.pna.gov.ph/articles/1155231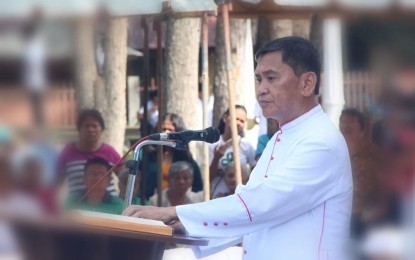 DUMAGUETE CITY – The convenor of the Diocesan Electoral Board (DEB) of the Diocese of Dumaguete on Thursday appealed to political candidates not to employ the "hakot" system where voters are being hauled in groups to register for a political exercise.
Msgr. Julius Perpetuo Heruela sounded the call as the Commission on Elections (Comelec) extended the voters' registration period on October 11-30.
Heruela said some political candidates could again gather supporters, especially the poor, to sign up for the polls "under pressure."
He noted that this was the practice of some candidates in the past.
"Respect these people from the peripheries, the marginalized, those who are 'weak' and have no means of expressing their voices, just as Pope Francis has highlighted in this Season of Creation," he said.
The registration of voters was supposed to end on September 30 but lawmakers granted an extension as requested by the poll body with a lull in between.
The Comelec will not accept voter-applicants on October 1-8, the period allotted for the filing of certificates of candidacy for the May 9, 2022 polls.
Heruela also called on candidates to respect the voice of the people, level the playing field, and shun mudslinging, violence, and vote-buying.
The DEB is constantly monitoring election-related activities as it continues with its voters' education so the public is reminded of the values imbibed by the Church and advocacy groups seeking clean, honest, accurate, meaningful, and peaceful elections, he said.
"Let us pray for Negros Oriental that, as in past elections, we will have peaceful and orderly elections with little or no election-related violent incidents taking place," he added. (PNA)