Strong political will is Duterte's biggest legacy: Corvera
https://www.pna.gov.ph/articles/1155205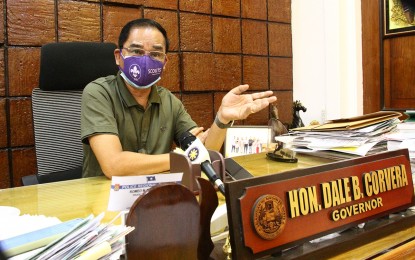 BUTUAN CITY – For Agusan del Norte Governor Dale Corvera, the strong political will of President Rodrigo Duterte is his greatest legacy that has led to the successful implementation of the administration's various programs, projects, and services in the country.
Corvera spearheaded the launch of the Duterte Legacy Campaign for the Caraga region that was held in Cabadbaran City, Agusan del Norte on Thursday.
The launch carried the theme "The Duterte Legacy: Barangayanihan Caravan Towards National Recovery".
"For over 30 years of occupying various elective positions in the government, this is the first time I experienced a President, in the person of President Rodrigo Duterte, who possesses a strong political will to end the decades-long insurgency problem," he said as he formally opened the event.
The political will of the President, he added, is manifested through the institution of the "whole-of-nation" approach to win back people and communities once enslaved by the communist New People's Army (NPA).
Corvera pointed out that Duterte has sustained his stance of no peace talks with the NPA and managed to bring back to the fold of the law thousands of former rebels and supporters by addressing the root causes of the insurgency.
The activity was also joined by the different line agencies of the government that provided services to more than 100 beneficiaries from Cabadbaran City and nearby towns in Agusan del Norte.
"The roads, bridges, and other infrastructures that the administration of President Duterte built in the Geographically Isolated and Disadvantaged Areas would practically stand also as an edifice that would bear his name, that's Duterte's Legacy," Corvera said.
Presidential Communications Operations Office Secretary Martin Andanar and Cabinet Secretary Karlo Alexei Nograles delivered their messages of support for the activity through a virtual platform.
"Through this Duterte Legacy 'Barangayanihan' Caravan, we remember and celebrate the goals we have accomplished, the visions we have realized, the promises we have attained, and the lives we have changed, together," Andanar said.
Mayor Judy Amante was also thankful for hosting the launch of the Duterte Legacy Campaign in Cabadbaran City.
"We are proud to have witnessed and experienced firsthand the legacies of President Duterte," Amante said. (PNA)